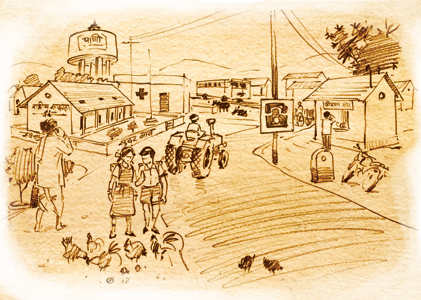 Drive Against Duplicate
The menace of spurious and duplicate brands is ever growing – the sale of spurious products with duplicate brand names is forever on the rise. The effect of such products is seen more on children. It's an area for immediate concern. In order to make the rural consumer aware of the ill effect of such usage, awareness drives are continuously being conducted by rural relations especially on the bazaar days with the help of village developersTM.
Leaflets and book covers with information and awareness messages are given to villagers & secondary going school students who're subjected to this menace. Precautionary measures against spurious products and brands, awareness of value-for-money are few of the themes of initiatives undertaken. These activities are undertaken in the areas of Madhya Pradesh, Gujarat and Maharashtra. And this drive is an on-going initiative by village developersTM.