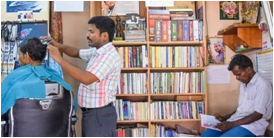 Library in a salon Po Mariappam owns a salon in Tuticorin, TamilNadu. He has made a library in his salon for the customers to read while they wait. The library has a collection of famous Tamil books. There is no radio or television n the salon. A good reader is given rs.30/- discount in his service. Many authors are donating books to Mariappam's library.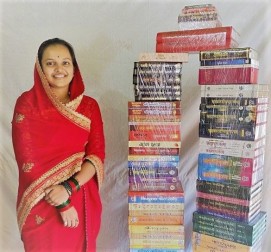 Rajkot's daughter's unique book's love! Kinnariba, daughter of Hardev Singh Jadeja, a teacher living in Rajkot, has been a book lover since her childhood. She and her father decorated a library of 500 books in their house. One year ago, Kinnariba's got engaged to Purvajeetsingh to an engineer living in Canada. Kinnariba requested her father to give books of her weight in her marriage instead of dowry. Her husband also appreciated this desire of hers.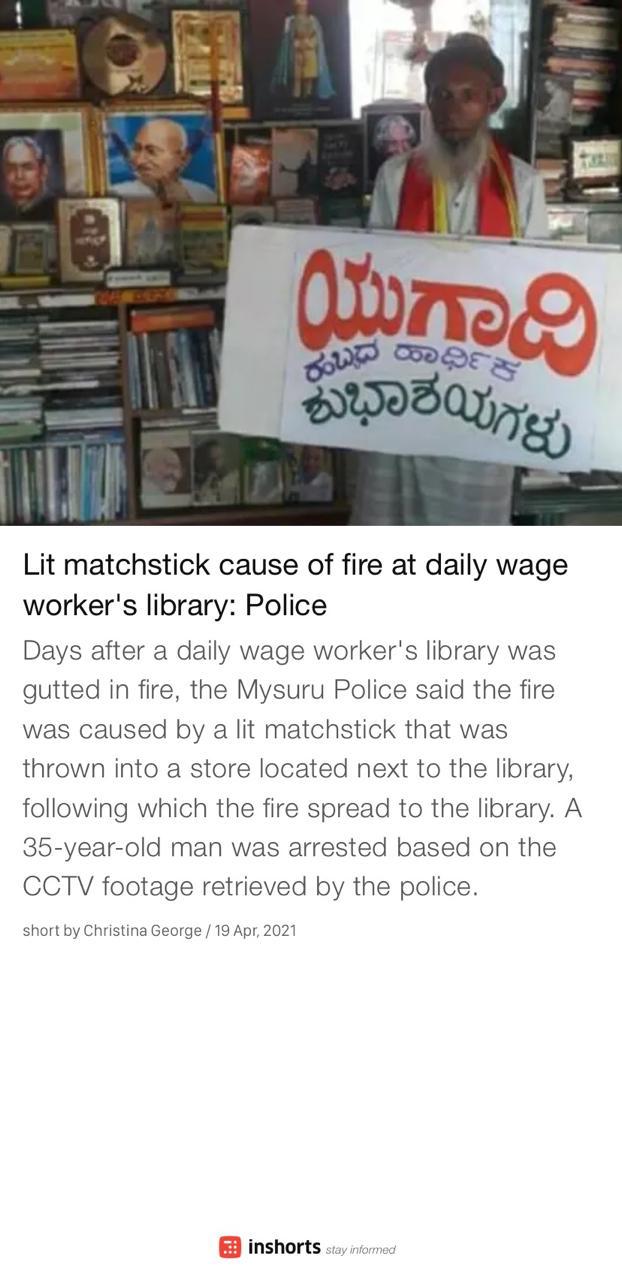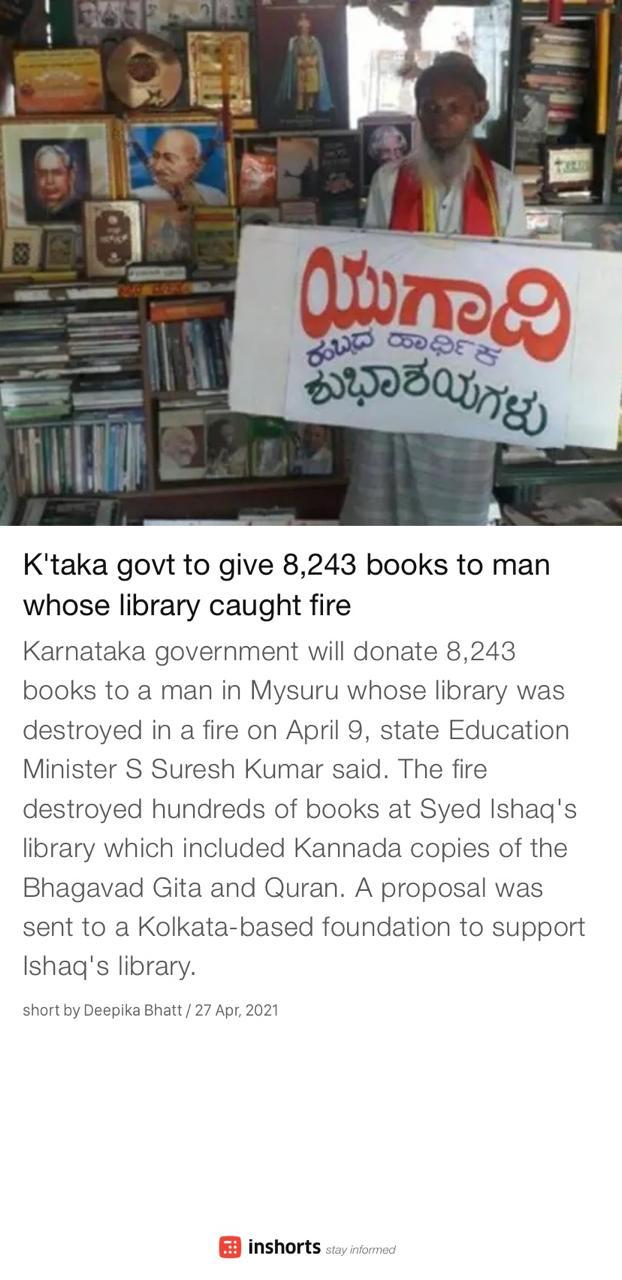 Fire at daily wage worker's library Lit matchstick caused fire at Sayed Ishaq's library in Mysuru, Karnataka. The Karnataka Govt. decided to give 8,243 books to his library,
Maharaj Sayajirao Gaikwad Maharaj Sayajirao G?aikwad started first mobile library in Baroda in 1885. After that he started 500 such libraries in Gujrat where elephants, camels, horses, bullocks and donkeys were used for the movement.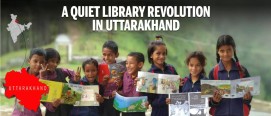 Remote Himalayan Hill library The library at Champawat's Poth village has over 700 books and has helped students inculcate the habit of reading. The library is set up with the help of "Room to Read", a non-profit focused on children's literacy. Setting up a library in the hills was a challenge. The books were carried on mules or porters through the forest.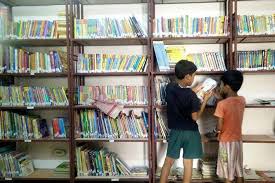 The Community Library Project The Community Library Project believes all people should have access to books. They are a low-cost, volunteer-driven, citizen initiative. They are committed to the work of building the movement for a publicly owned library system that is accessible to all. Working in collaboration with Deepalaya NGO, They started their first library in the Ramditti J R Narang Deepalaya Learning Center in New Delhi's Sheikh Sarai in January 2015. Since then, they have helped Deepalaya in opening two new libraries, in Sanjay Colony and Gole Kuan, New Delhi and one in collaboration with Agrasar, in Sikanderpur, Gurgaon.
Website- www.thecommunitylibraryproject.org
Blog- https://www.thecommunitylibraryproject.org/nav/blogs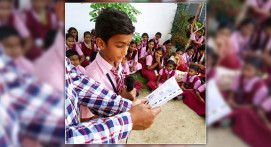 Poetry Van A Bhuvaneshwar-based popular bookstore Walking Bookfairs initiated a unique tour of 30 cities in 20 states. The tour titled 'Poems on the Road' spanned more than 10,000 km and conduct poem library, open mic and poetry recital sessions. Founder- Akshaya Bahibala Co-Founder- Satabdi Mishra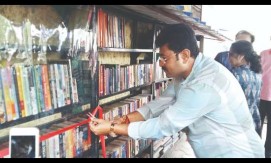 Street Library, Kolkata These are 24*7 open library that runs near a school in Bhowanipore, where anyone could walk in, read books or take them home. There is now a chain of 15 such libraries in Kolkata. All the libraries have an eclectic collection of books ranging from 1980s' pulp fiction, books in Hindi, Gujarati, and Punjabi, to philosophy and self-help books. Founder- Saswati Datta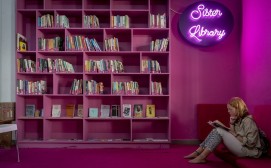 Sister Library It is a small pink-colored corner inside Kochi's Pepper House and is a collection of books, Zines, graphics novels and texts by women authors. It is a traveling bookshelf that has parked itself at the ongoing Kochi Biennale. Founder- Aqui Thami Blog- sister-library-workshops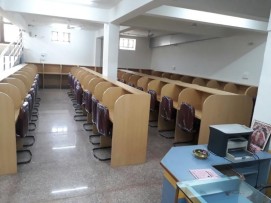 Self Study Zone No books library or self-study zone is an initiative in Rajasthan where libraries are set up to provide a pleasant and silent study area for students. The library provides facilities such as free wifi for online reading, newspaper, AC, furnished study area, ample lights. These facilities are provided at 400-600 rs to each student. Students who have to travel long during the exams, now study in the library. These libraries are set up in different parts of Rajasthan. Jaipur library- Tara Anava, Mr. Surjit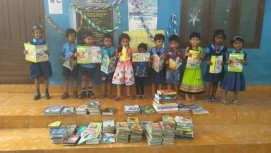 Bookathon Libraries are set up in Government Schools, Orphanages, and Community Libraries across the state of Kerala. Their volunteers pay a visit to the beneficiary institution to identify the requirements. They accept all genre books donation from the community and take the books to the relevant kids in need. Founders- Tejus, HANDS, and Technopark website- bookathontechnopark.com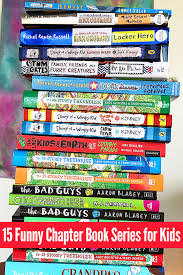 Book Uncle To inculcate reading habit among the children and to make them explore new worlds through reading, book uncle initiative was started. After becoming a member of this library, 20 books are given each month to the children for reading. The parents are also given guidance about how to make their children read more. This initiative has reached more than 3500 parents. Founder- K S Vishwanathan Iyer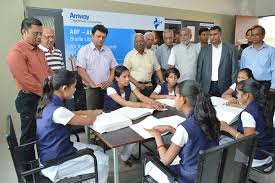 Amway Opportunity Foundation (AFO) The organisation set up this library as part of its corporate social responsibility programme. It was inaugurated by Yoganand S., Area Manager- Tamil Nadu, Amway India, on April 25. There are over 1,000 books and most of them are for children aged between 6 and 16 years. It caters to the 300 inmates of the orphanage and is also open to outsiders.Contact person – Yoganand S., Area Manager- Tamil Nadu Contact – +91 44- 22672236/22673338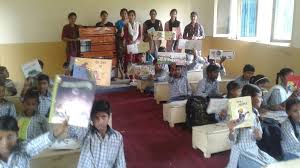 Sanskriti To help, educate and empower the underprivileged deserving children to realize their full potential and to promote the different resources and opportunities which will lead to a progressive socio-economic development of society and a better nation.Founder – Joginder Rohilla Address Lakshmamma Layout, Banaswadi Bahadurgarh, Haryana Contact – +91 9650504735 Email – connect@khushiyan.org Website – www.khushiyan.org/sanskriti-lets-be-the-change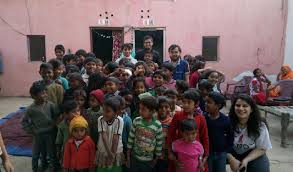 Ashoka University- Shanghvi mobile library Concerned about the rural population's lack of access to reading and learning, the Shanghvi Library at Ashoka has introduced a mobile library that operates in the villages of Haryana.Founded by – Ashoka University Address Ashoka University, Rajiv Gandhi Education City, Sonipat, Haryana 131029 Contact – +91 130 230 0000 Email – info@ashoka.edu.in Website – www.ashoka.edu.in/stories/how-three-villages-in-haryana-got-access-to-books-237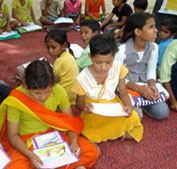 DLF Rural Mobile Libraries Rural Mobile Libraries have been introduced in rural Haryana with the aim of promoting reading habits across a vast section of the rural population.Founded by – DLF Foundation Address DLF Foundation 4th Floor, Gateway Tower, DLF Cyber City, Phase III, Gurgaon-122002,Haryana(India) Contact – +91-124-4769200 Email – dlffoundation@dlf.in Website – www.dlffoundation.in