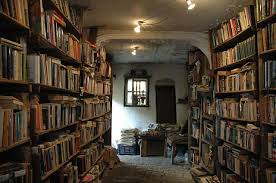 A secret Library 4 years ago Darayya, near Siriya's capital, was attacked. The people of Darayya protected and hid 14,000 books in a secret place to save them from the bomb attack. In 1900, in Dunhuang, a city in China, a cave was found which was shut for more than 1000 years. Researchers found handwritten books of the 11th century hidden and preserved inside the cave. Wang Yuwanlu took responsibility for these books. Later Oreal Steel from Hungary purchased 10,000 of these books. In 1910, the Chinese government realized the importance of these books and requested all to return them back to China. But, by then 80% of the books were already in other countries. There were handwritten documents on the calendar based on stars and planets and other astrological theories.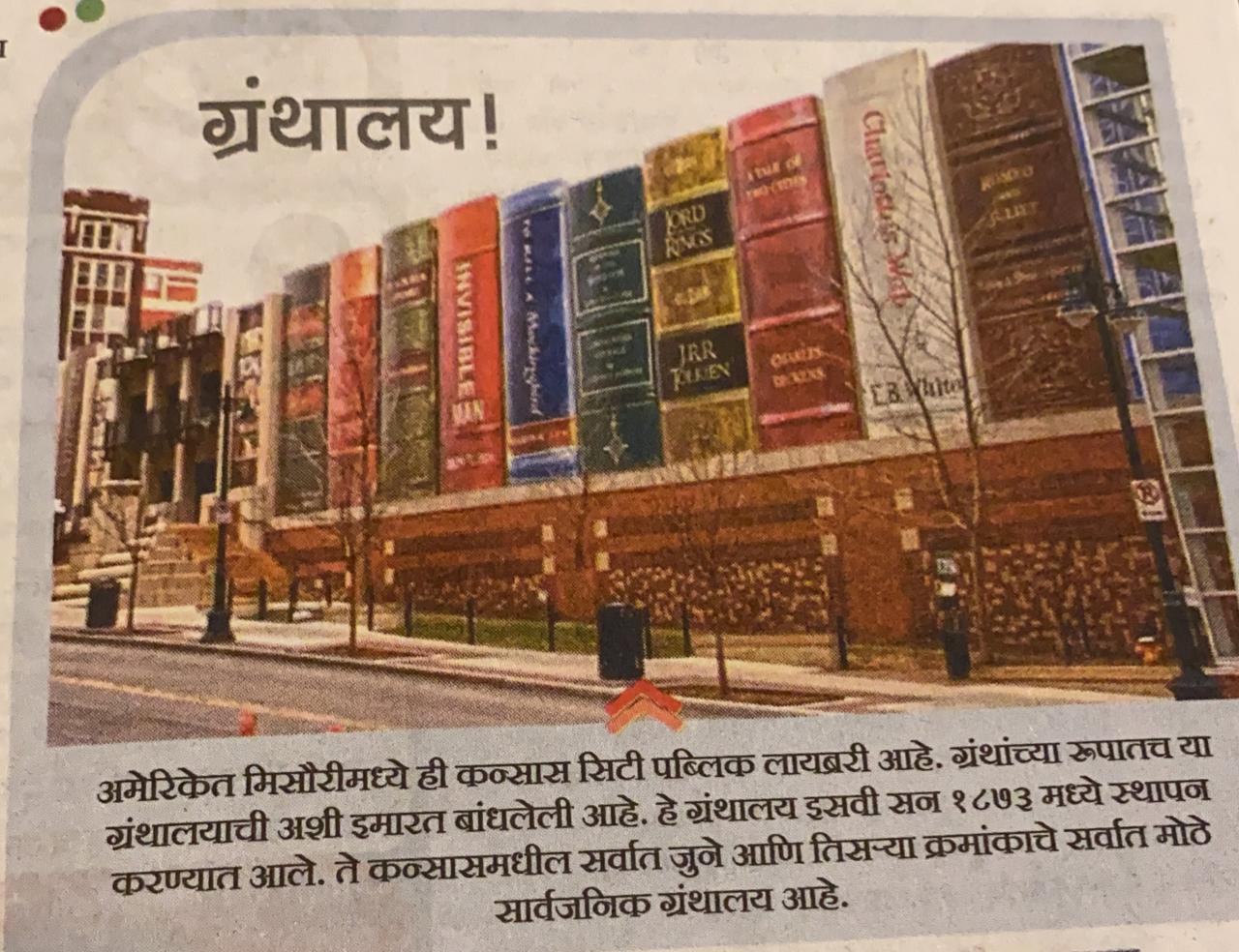 Kansas City Public Library This library built in 1873 is the oldest and third largest public library.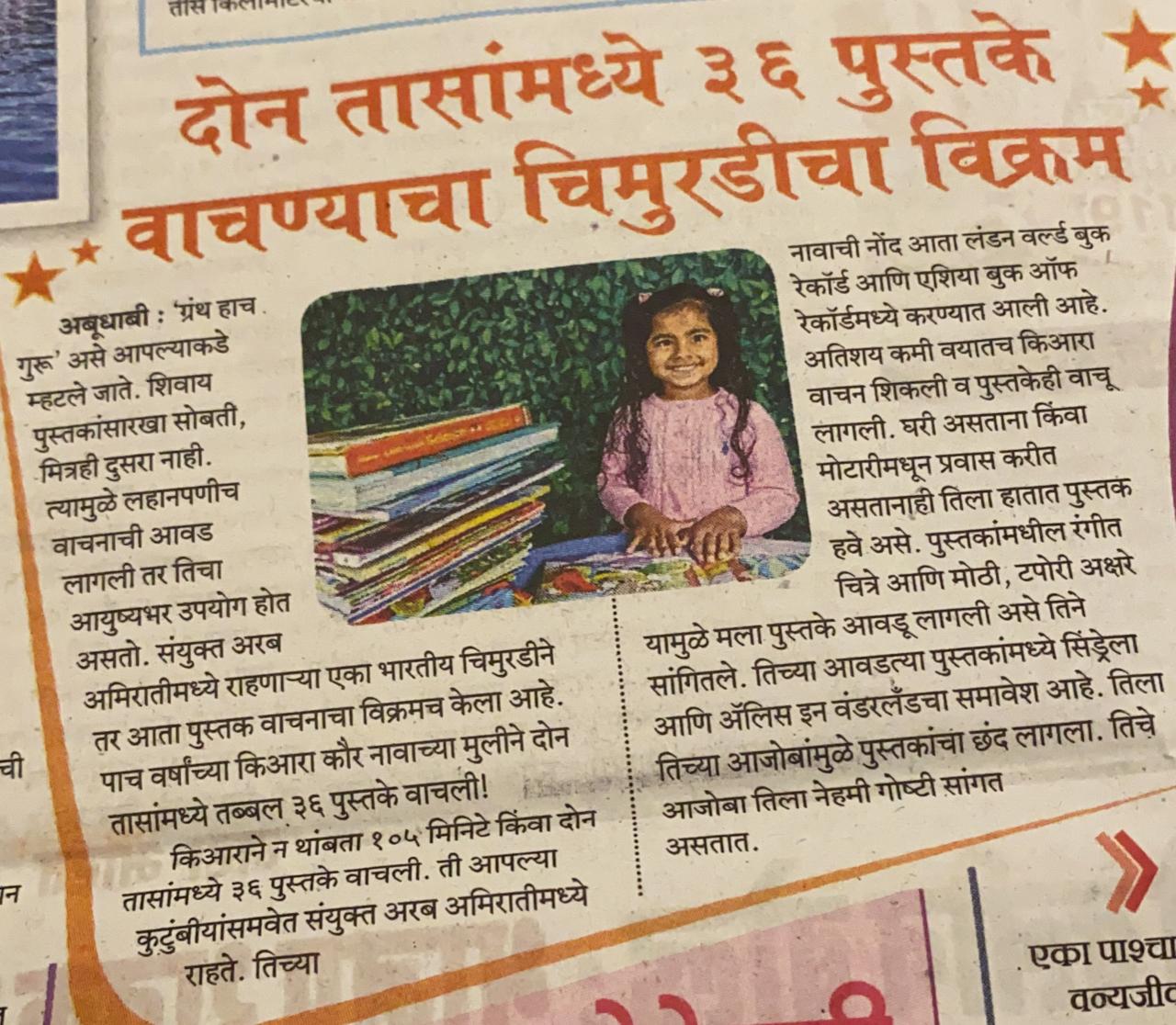 36 books in 2 hours Indian by origin and based in Abu Dhabi, Kiara has a record of reading 36 books in 105 minutes.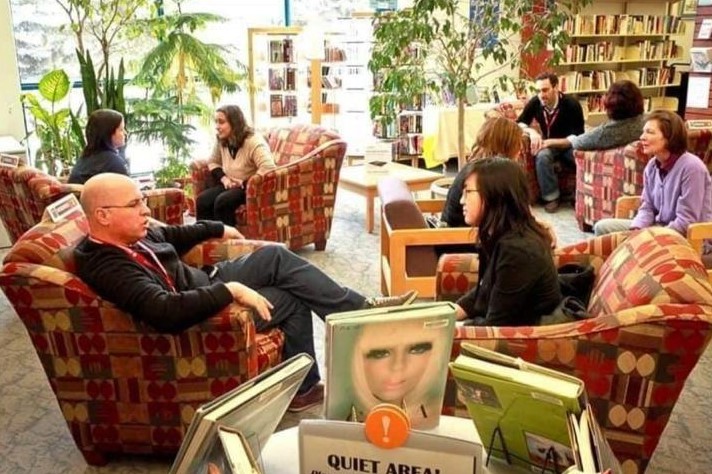 An initiative of The Human Library In Denmark, there are libraries where you can borrow a person instead of a book to listen to the story of their life for 30 minutes.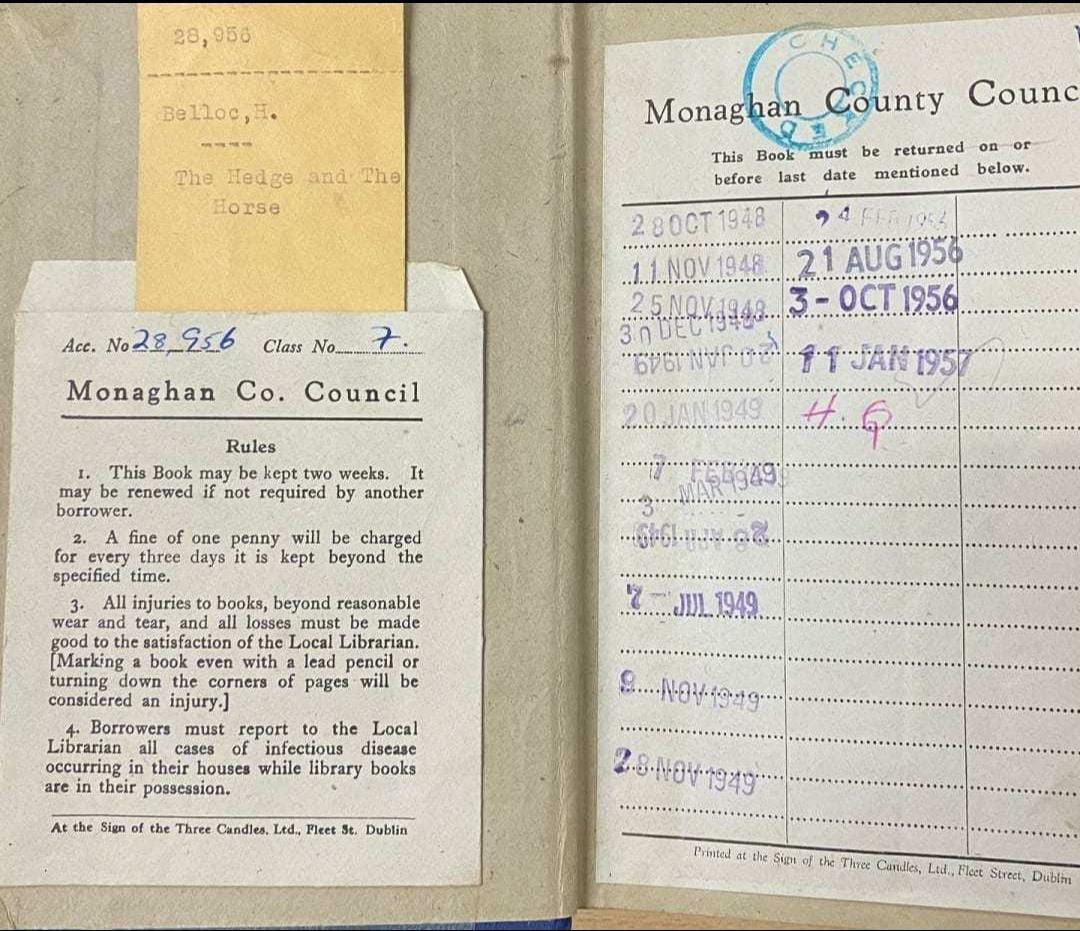 Book returned after 64 years The Irish Library recieved a book which was issues in January 1957. As per the library's old rules, the borrower would have had to pay a $2,000 fine at the rate of one penny for every three days the book is late. However, the library scrapped late fees in 2019. (Photo credits: inshorts)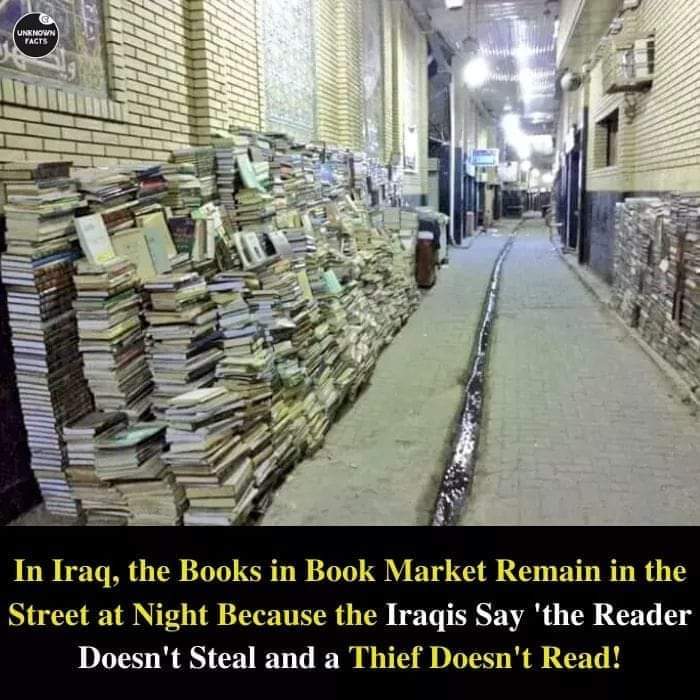 Books on the streets of Iraq In Iraq, the books in the book market remain in the street at night because the Iraqi's say 'the reader doesn't steal and a thief doesn't read.
The Teacher Next Door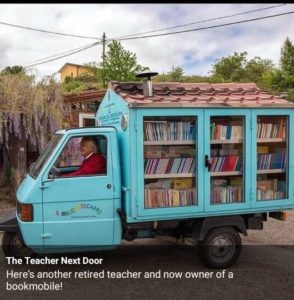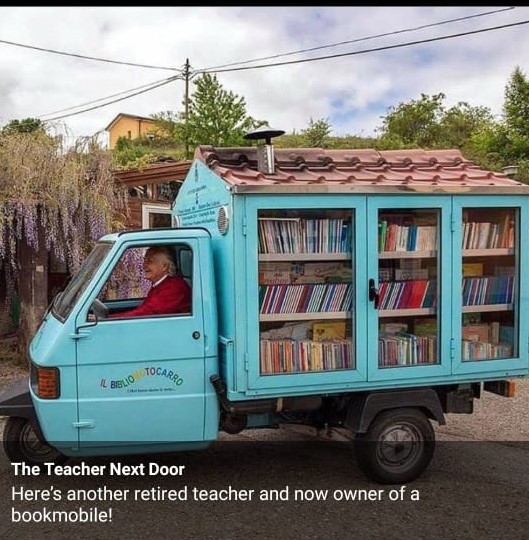 Antonio La Cava, a retired Italian schoolteacher, decided that after 42 years of teaching, he could do even more to spread the love of reading to children. So in 2003, he bought a used Ape motorbike and modified it to create a portable library that houses 700 books. He's been traveling in the "Bibliomotocarro" ever since.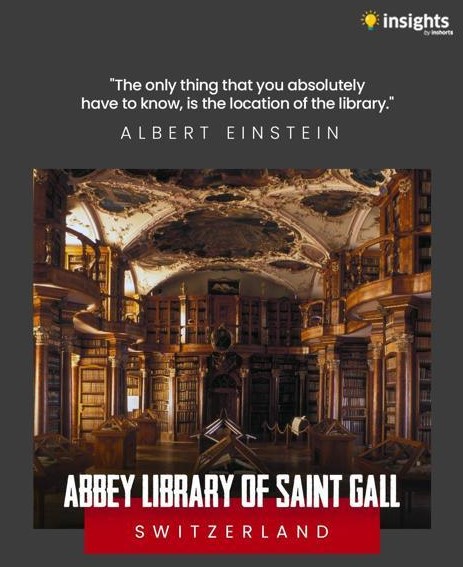 Abbey Library fo Saint Gall, Switzerland The only thing you absolutely have to know, is the location of the library- Albert Einstien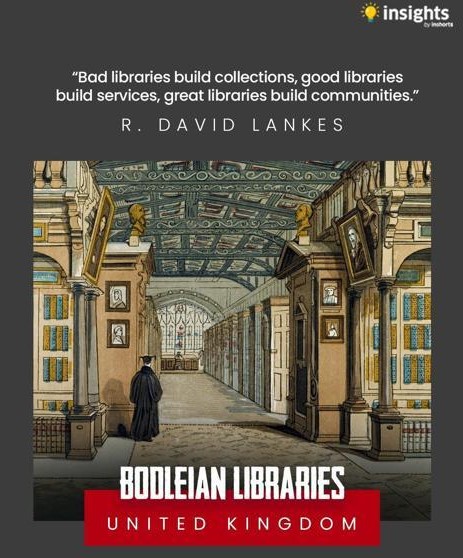 Bodlean Libraries, United Kingdom Bad libraries build collections, good libraries build services, great libraries build communities- R. David Lankes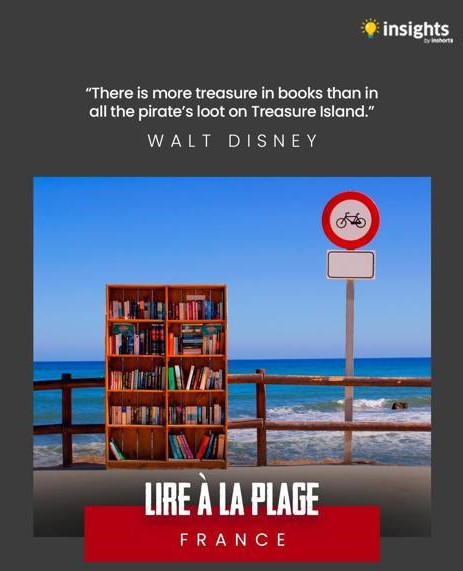 Lire-a-La-Plage, France There is more treasure in books than in all the pirate's loot on treasure island- Walt Disney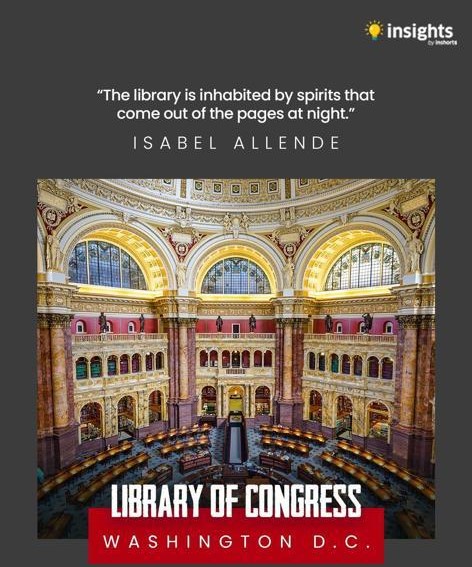 Library of congress, Washington DC The library is inhabited by the spirits that come out of the pages at night- Isabel Allende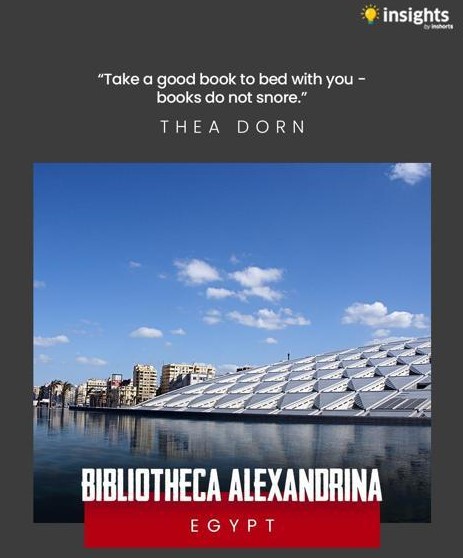 Biblitheca-Alexandrina, Egypt Take a good book to bed with you, books do not snore- Thea Dorn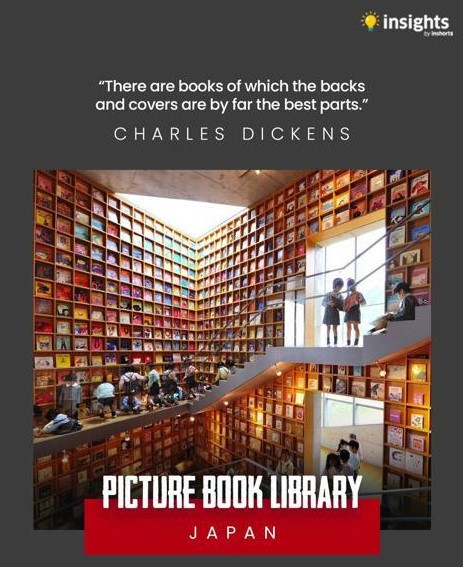 Picture book library, Japan There are books of which the backs and covers are by far the best parts- Charles Dickens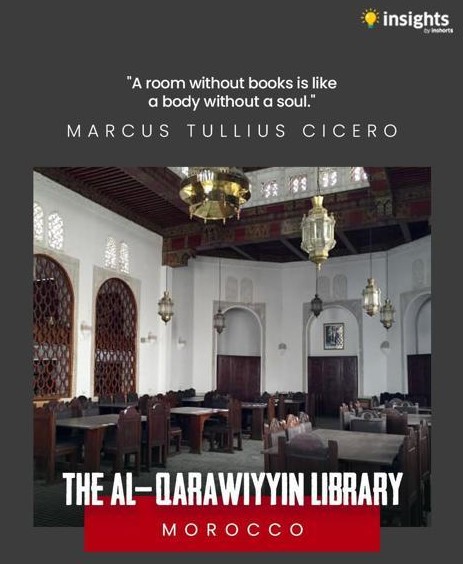 The Al-Qarawiyyin Library A room without books is like a body without a soul- Marcus Tullius Cicero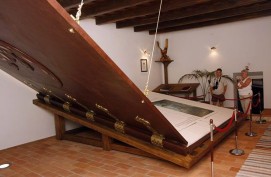 Largest handmade book Szinpetri is a small village in northern Hungary, with less than 300 residents, but it is also home to the largest handmade book in the world. The giant volume was crafted using traditional book-binding techniques, adjusted to a much larger scale of course, and was created by 71-year-old Béla Varga.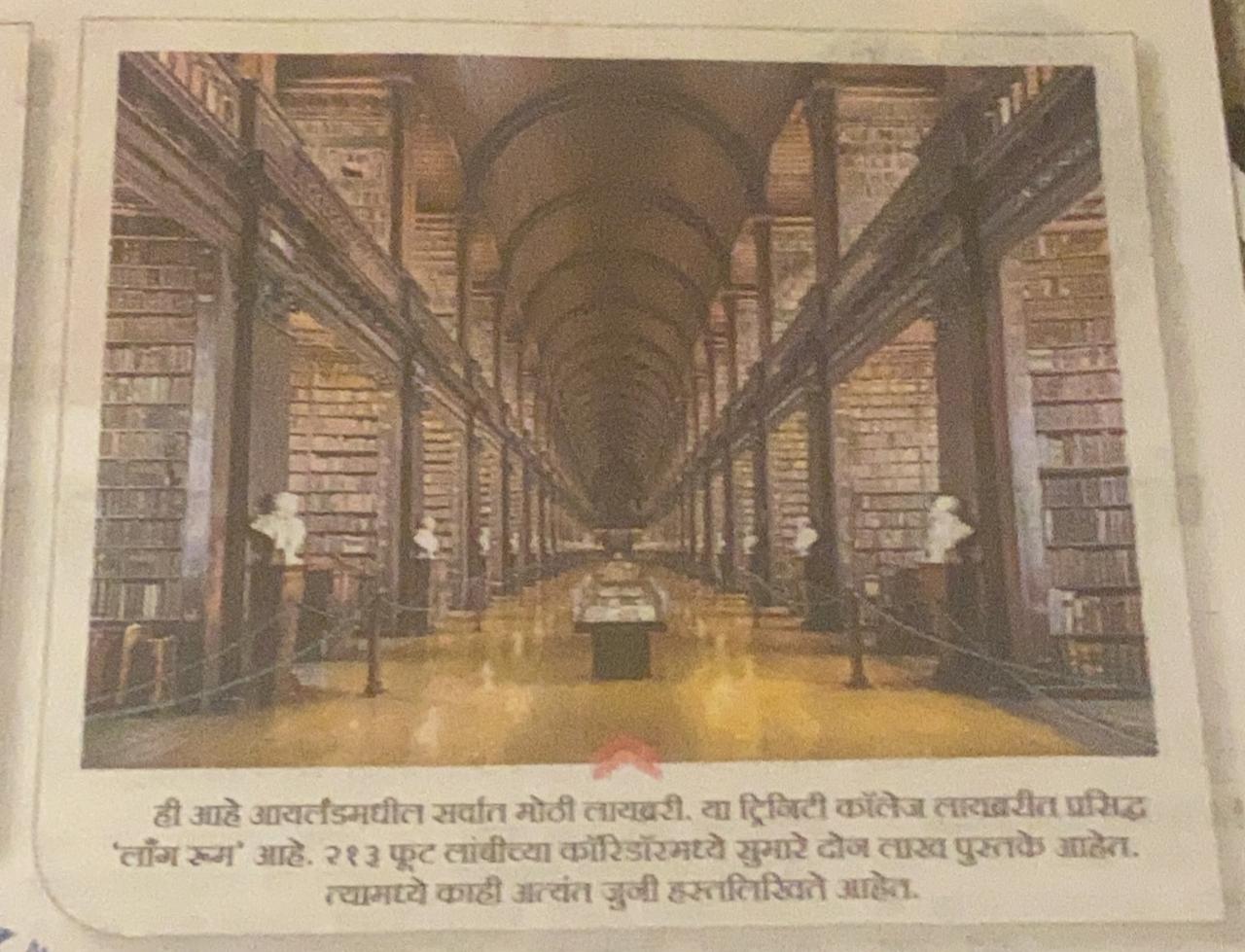 The Trinity College Library This is Ireland's largest library. It has a famous long room. The 213 feet long corridor has more than 2,00,000 books. They have some very old handwritten texts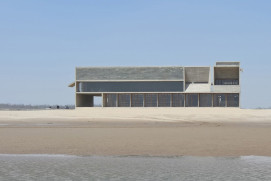 The most tranquil library in the world This library on the coast in China was created to provide a quiet, contemplative atmosphere, blending with its surroundings. Though the building looks solid externally, the ambiance inside shifts from light to dark as the sunlight moves across the sky.
The building's design provides a uniquely calming and tranquil experience for the visitor.
Watch to know more: http://www.bbc.com/culture/story/20190725-the-most-tranquil-library-in-the-world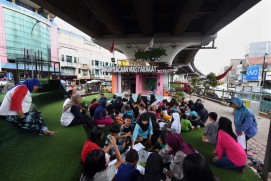 Library with a difference, Jakarta This is an open-air reading park for kids wedged between the lanes of traffic in Jakarta. The library is located below a flyover. Bookshelves are stuffed with hand-me-down kids' books, Kids attend the afterschool sessions at the library, where they read stories with teachers, get help with homework or sing and dance. Despite its unlikely location, the Taman Baca Masyarakat Kolong has become a hit. Library Co-ordinator- Devina Febrianti Post- No quiet rules at Indonesia's flyover library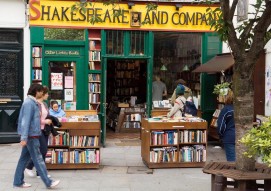 Shakespeare and Company the small, crumbling bookshop on Paris's Left Bank,
may be the most famous bookstore in the world.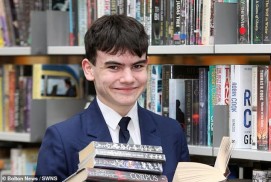 14 year old makes a Guinness WORD record Once upon a time, a schoolboy decided he wanted to be in the record books. So Monty Lord set about learning the first lines of as many works as he could.Now the 14-year-old has achieved his ambition by identifying 129 books consecutively just from their opening sentence. He won a place in Guinness World Records by beating the previous record, a mere 30, held by a man in India.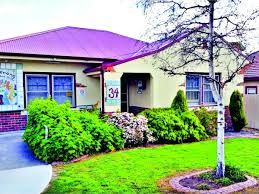 Marathi School in Melbourne With his love for the language, Mr. Prasad Patil started a Marathi school in Melbourne on the basis of no profit no loss. He hails from Ratnagiri, Maharashtra. To keep the regional language alive and to inculcate the habit of reading Marathi books among the children who live abroad he came up with this school.